Aside
from
all my
more
typical
geekery
, I have long been a huge fan of the
'Romance of the Three Kingdoms'
.This is a Chinese Epic, in similar vein to the Arthurian Legends and the Song of Roland. Recently, I managed to pick up a pretty cheap local copy of the full version (they produced a wimpy, half-length, version for Western audiences) of the film '
Red Cliff
', which is about the
pivotal battle of Chi-Bi
.
There is an Impetus Beta list for this period
. However, what has been rescuing me from yet another period is that I've just never liked the boring style of the metals that I've seen so far. The thing I like most about suppliers like Warlord Games is that they bring a real sense of fun to historicals and include in their range such pieces of
whimsy as this
, or
movie tie-ins like this
(I have both foot and mounted versions).
Then one, after randomly trawling the net, I found reference to these: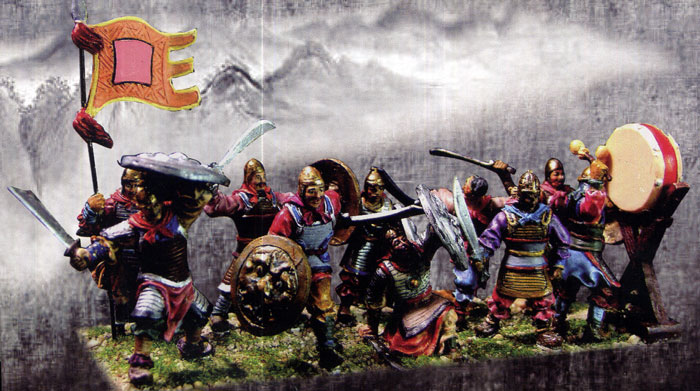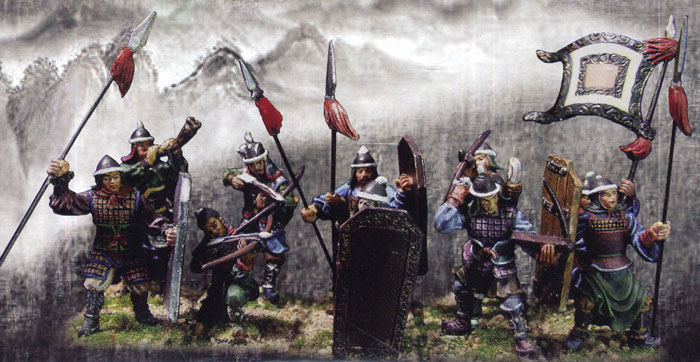 A few of those would make for some cool infantry units - and Chinese units are all LF (6 figs), T (5 figs) and S (3 figs) - not too bad under our 8cm frontages. Best of all though:
Sworn Brother to Liu Bei: Zhang Fei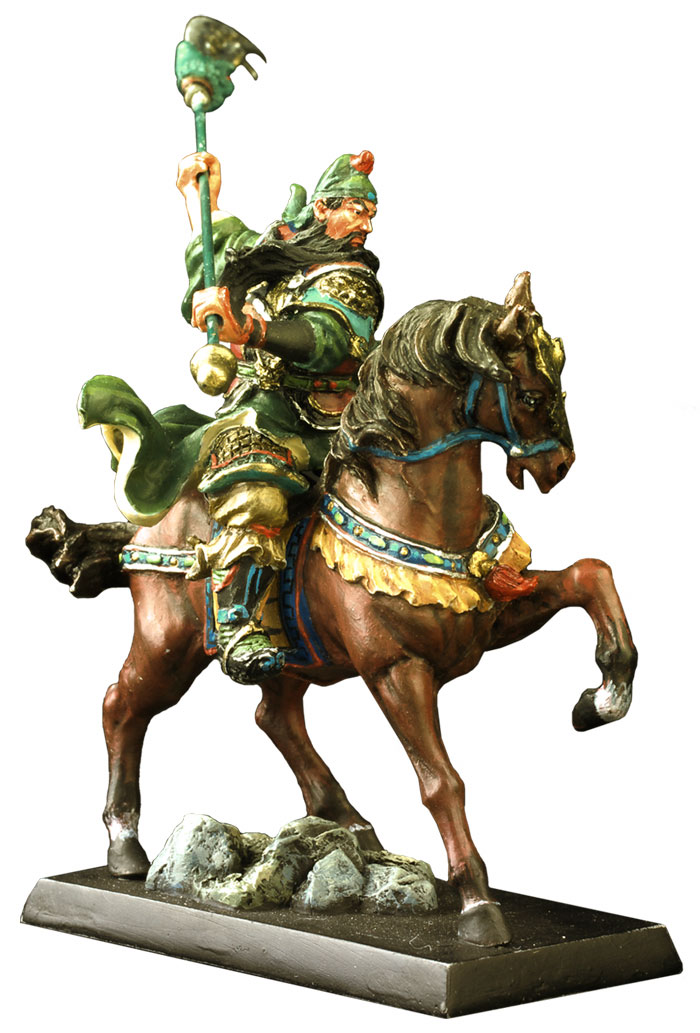 Sworn Brother to Liu Bei: Guan Yu
Or the big bad guy himself (the Romance of the Three Kingdoms is once great piece of propaganda!):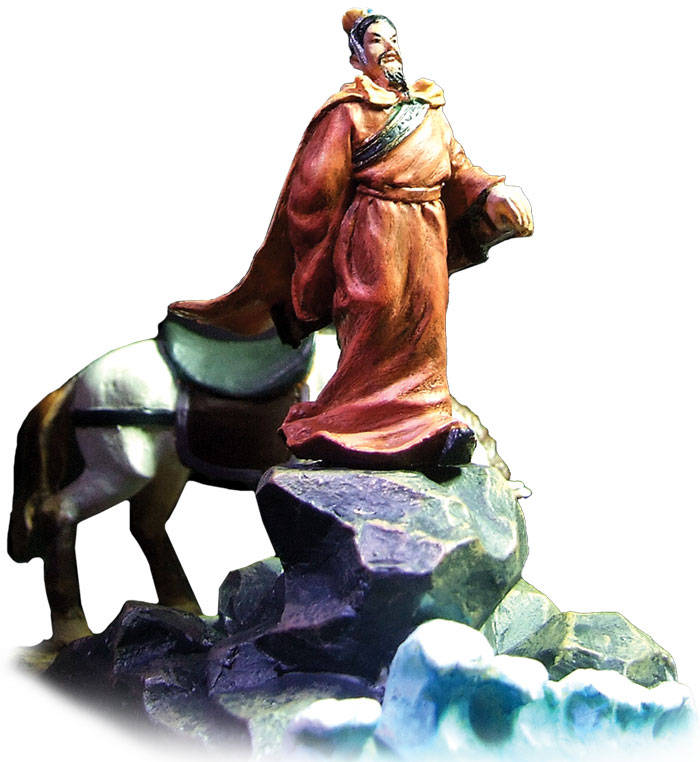 'Prime Minister' Cao Cao
These are all plastics for a Chinese produced battle game. They are produced by 'Flying General Workshop' and sold in the west by
Michigan Toy Soldier Company
.
Mighty, mighty, tempting. More tempting than 28mm Napoleonics?